Which Sectors can we install this solution

Cafe

Offices

Clubs

Restaurants

Schools And Universities

Hotels

Shopping Centers

Fitness Clubs

Mass Events

Conferences
Why Social WiFi?
We know that keeping customers coming back to your business can be challenging, especially with current Market scenario and competition. The whole idea of Wireless Social Wi-Fi is to help you achieve just that. Our aim is to build powerful, long standing relationships between customers and your business. The concept is a lot simpler to understand and install:
Offer your customers free Wi-Fi access, and in return, you then have the ability to retrive data provided by social media providers. Once you know who your customers are, the more you can achieve through powerful and personal touch communication. Smart Social Wi-Fi is a modern analytics and marketing tool which allows owners of various establishments to identify and interact with their guests, for example by using real-time promotional campaigns, mailing, conducting surveys via star rating system and gathering feedback and thus improving the overall quality of services. Social WiFi allows any organization to identify their client, analyze their overall experiences and improve the establishment enabling more Clients to revisit more often and also spreading the words, consequently providing more profit and good fame. There are over 1,000,000 users of Social WiFi on over 20 markets AUSTRALIA, UAE, INDIA, OMAN, Saudi , QATAR and we have a proven track in AUSTRALIA / GCC / INDIA Market for the past 13 years in setting up and promoting customers in Social media marketing.
Read More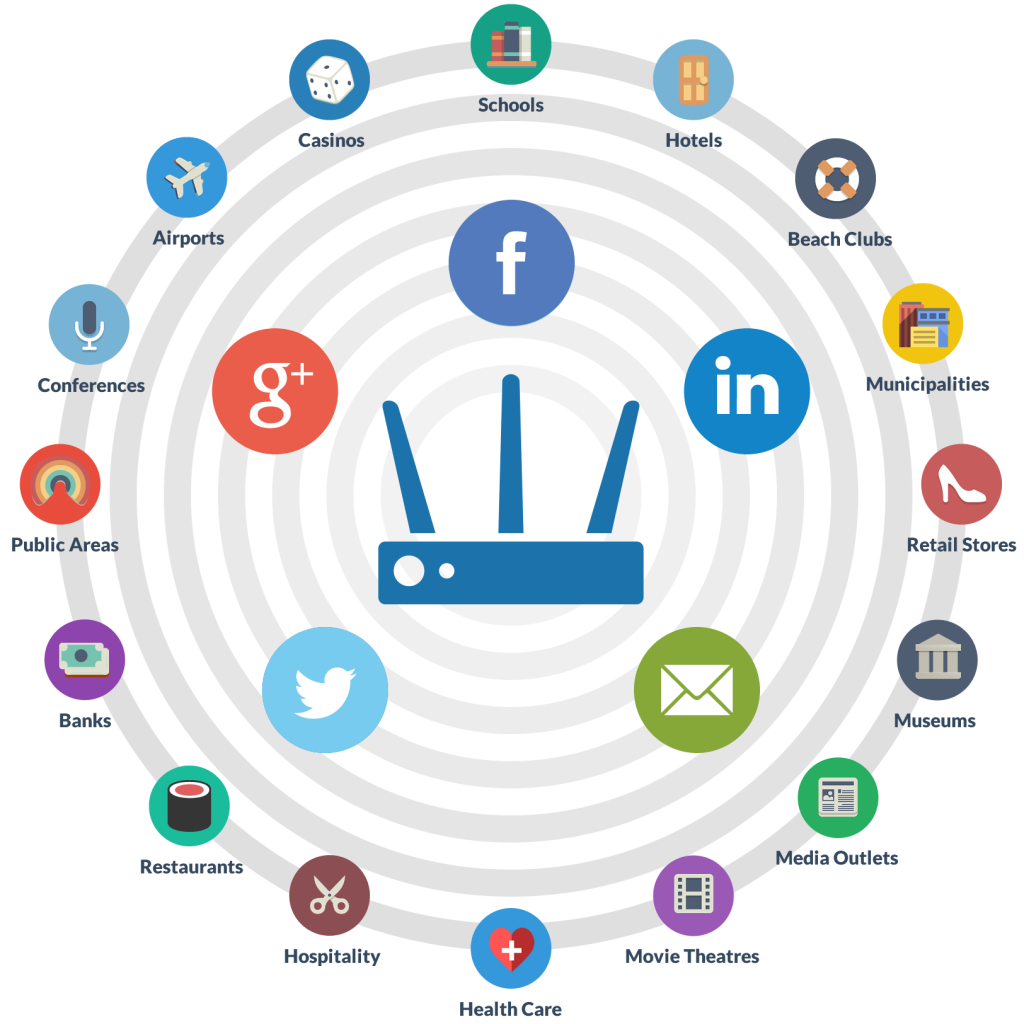 Our social WiFi solution includes
Social Wi-Fi Hardware, Set Up & Support
Device setup
Web portal for you to access data
Page designed for customer access , basic
Existing routers or Wi-Fi device
supported brands are
Alfa Networks, D-Link, EGenius, LigoWave
Linksys,MikroTik, Netgear, OpenMesh, PowerCloud,TP-Link,Ubiquiti,Wi-Next
Read More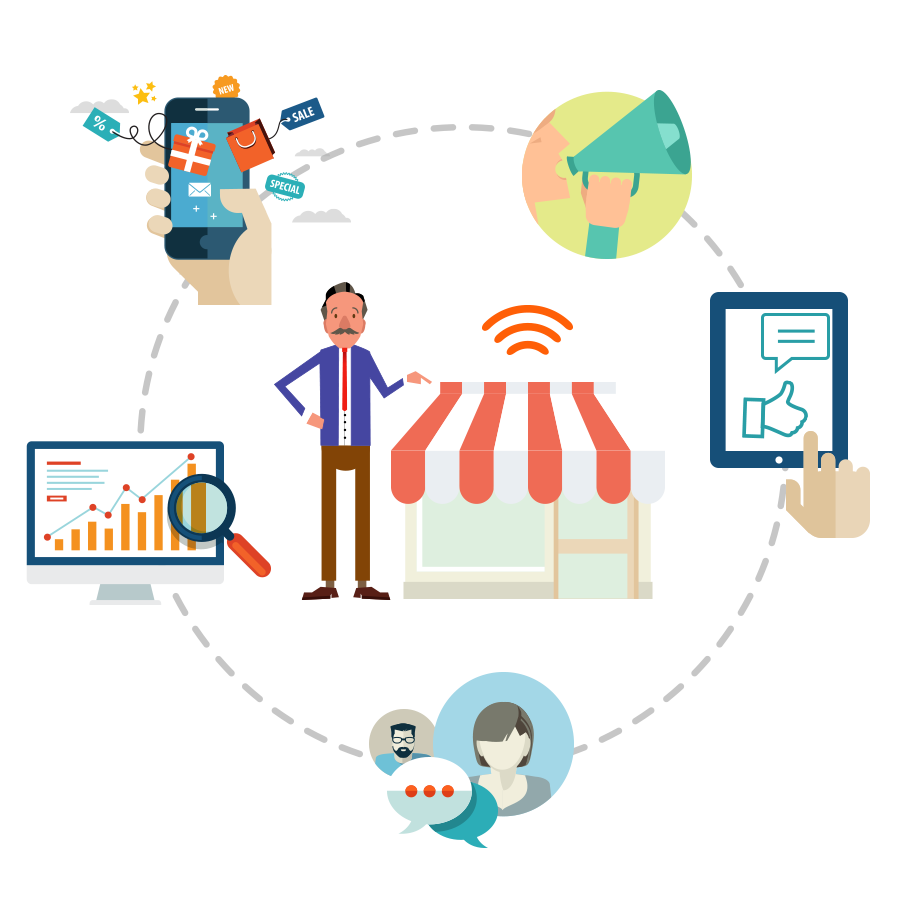 How it works?
Smart Social Wi-Fi provides retailers with an omni channel way to socially engage with their customers in and around the store.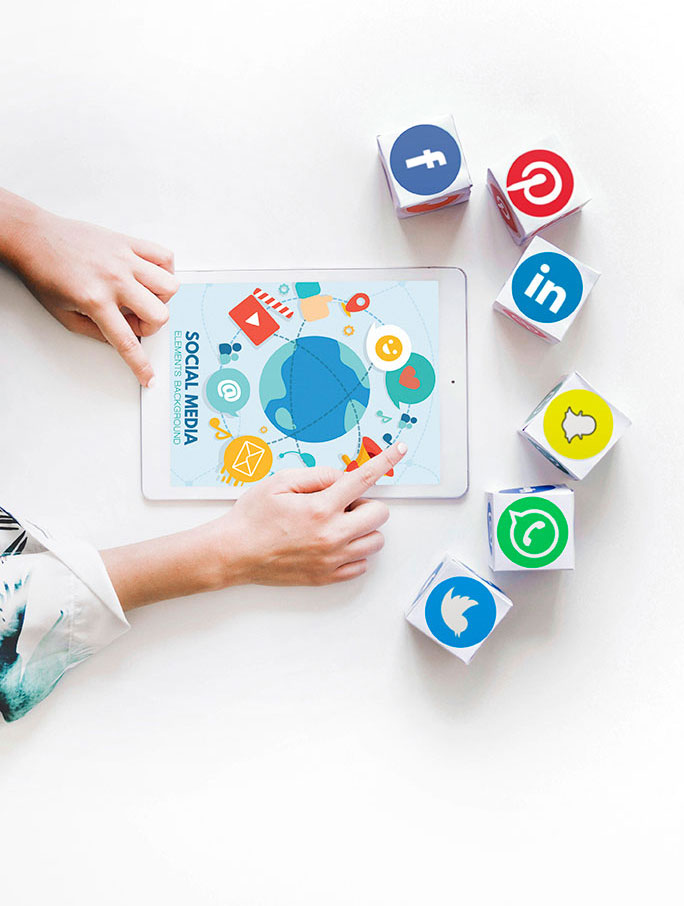 Step 1
Customize the Guest Wi -Fi captive portal with your brand and integrate your social channels such as Facebook, Twitter, LinkedIn and Google+. On connecting to the Guest SSID, users will see your branded captive portal. They can then use the social channel of their choice to log in and enjoy the Guest Wi-Fi access.
Step 2
You can readily implement various incentives or social payment work flows with Air Tight Social Wi-Fi. For instance: Sign up your Guest Wi-Fi users as a Facebook fan or a Twitter or LinkedIn follower or Let them spread your custom message or special offers with their friends or connections or Let them opt in to share their public information from social media sites; or Encourage them to register and opt in to your offline and online marketing programs.
Step 3
Finally, your Guest Wi-Fi users can be redirected to your chosen web page, e.g., your website, an online ordering portal, or a landing page with a special offer for your loyal customers
AUSTRALIA
Smart City Systems
8, Roseleigh Street
WOOLOOWIN QLD 4030
UAE
Smart City Systems
Office No:1112, IT Plaza, Dubai Silicon Oasis, Dubai, UAE

INDIA
NetSYS Pvt.Ltd
Kalliyath Royal Square, Palace Road, Thrissur, Kerala